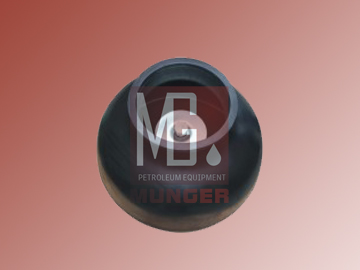 Bladder
Reduce the drilling pump pressure fluctuations of instantaneous displacement change;
Make the pump pressure smoothly, protect equipment from damage caused by severe vibration.
Filled with nitrogen in the air or inert gas, in the absence of them,air can replace.But oxygen or combustible gas is forbidden.
Inflation pressure is 20% ~ 30% of the maximum working pressure. The advanced filling pressure is 2.0-2.5 MPa.
Mainly applicable to 25 to 35 Mpa drilling, to meet the needs of high pressure jet drilling.
| | |
| --- | --- |
| Mud pump models | Air Bag Capsules |
| F500/F800 | KB45 |
| F1000/1300/1600 | KB75 |