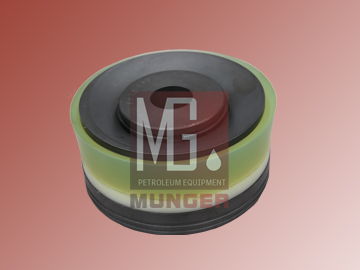 Piston
Piston assembly is a major part of the drilling pump hydraulic end system, and use one of the biggest parts of drilling work.
Our company can produces F series, 3 nb series of drilling pump piston assembly with a variety of sizes (metric or inch).
Ordinary rubber piston (piston cup) material for nitrile rubber, polyurethane rubber is also available, increase the rubber working temperature range.