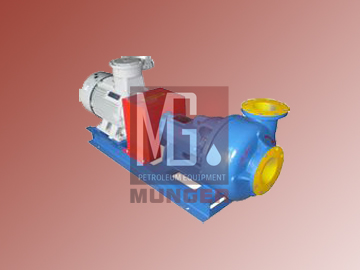 Electric spray pump
Impeller rotates generating centrifugal force,
and the spray pipe assembly takes the water in the water tank to the cylinder liner,
cooling and lubrication to the cylinder liner and piston.
1. It has reached the world standard of the same type of products, and is very much welcomed on domestic and foreign markets.
2. It can operate normally both in positive direction and negative direction on change .
3. It is smooth in operation, convenient in installation, adjustment and maintenance.
4.This pump is a patented product.
Model

Flow (m3/h)

Lift (m)

Rotation speed (rpm)

Efficiency (%)

Power(kw)

Shaft Power

Motor Power

32SB180J-2.2

7.5

10

1420/1750

48

0.55

2.2

32SB180J-4

9

14

1750

48

0.93

4

40SB180J-3

15

10

1420/1750

53

0.78

3

32PL

7.5

10

1420

48

0.55

-

32PL(B)

7.5

10

1420

48

0.55